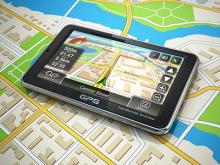 Strategic planning is the process undertaken by an organization to create a vision and/or mission for its work, discuss and debate its most critical needs to determine broad goals, and prioritize and implement measurable and realistic objectives to accomplish the goals. It is among the most impactful work a board of education can do. Strategic planning serves to ensure the appropriate governance role of the board is in place, can involve a wide cross-section of district stakeholders, and helps the board and administration in increasing community engagement.
The OSBA strategic planning model, proven highly successful for more than a decade, is designed to customize a strategic plan that meets your specific districts' needs, commands attention and guides your districts' processes, people and procedures.  
OSBA's expert facilitators and consultants will work with you through all phases of strategic plan development. The completed plan will reflect the beliefs, values and traditions of your community and will differentiate your district from others. 
Goal Setting - For districts that already have a strategic plan, or for those who are unable to allocate the necessary time and resources required to complete a full strategic plan, OSBA consultants design a customized goal setting workshop to energize your current strategic plan or to create a set of shorter-term goals to serve the district until a full strategic plan can be entertained. Learn how OSBA's strategic planning services can benefit your district.
For further information, contact Cheryl W. Ryan at (614) 540-4000.