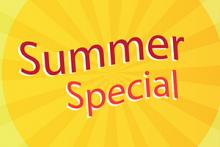 For school administrators and board members, summer often provides opportunities to finish projects and manage details necessary for closing the books on the current academic year. Unlike any other before, this summer will require board members and their administrators to be as in sync as possible as they consider and make decisions on safely re-opening buildings. Confirming communication protocols, reaffirming board and administrative roles, recommitting to district goals or discussing new ways to engage stakeholders are all current hot topics. Looking through the lens of the past few months, summer is a great time to consider a community survey, goal setting, redefined performance objectives, and discussions of program evaluation and district performance.
Whether done in person or virtually, summer board retreats and workshops allow for discussions of greater depth than is often the case in regular board meetings. In a workshop, leadership teams can focus on deeper discussions that can result in improvement of these relationships and the dynamics of doing the district's governance work.
Strategic planning is another productive summer activity. Launching a planned, formal and community-oriented strategic planning process helps districts gain clarity on how best to use current resources and build investment well into the future.
OSBA is pleased to present facilitated training opportunities this summer at a discount to its members. Retreats and customized workshops occurring between June 1 and August 15 will be discounted as follows:
full day (six hour) retreat facilitation: $1,600 (regularly $1,8000;
customized half-day (three hour) workshop: $800 (regularly $900)
"Districts have been through so much this year," said Cheryl W. Ryan, OSBA director of board and management services. "June, July and August could provide time for deep discussions and planning regarding lessons learned, how relationships may have changed and plans for a return to some semblance of normal. There never seems to be enough time for this type of thoughtful work during the school year. Summer workshops can help boards feel more confident that they're on the same page as we move into the new academic year."
Let OSBA's board and management services team help facilitate conversations and training to ensure your leadership team is working in tandem.
Contact Cheryl W. Ryan , Teri Morgan  or Steve Horton at (614) 540-4000 today to schedule your customized board workshop or retreat.