Welcome to the OSBA Book Club--Winter 2021 Edition! We are looking forward to continuing the goal of lifelong learning through the reading and sharing of more great books.  Our goal is to choose books that are of interest to school district leaders and that can help them in better understanding their work, growing their relationships with staff and community members, building leadership skills or simply because of personal interest.
It's free to join the OSBA Book Club but you must be registered as a Book Club member to receive its communication.  Book Club members receive email notification when a new book is selected.  As we read each book, we'll send members two or three questions to encourage discussion at board meetings or with district leadership team colleagues.
This winter, we are reading, The Governance Core: School Boards, Superintendents and Schools Working Together, by Davis Campbell and Michael Fullan.
Click here to order the book through Amazon.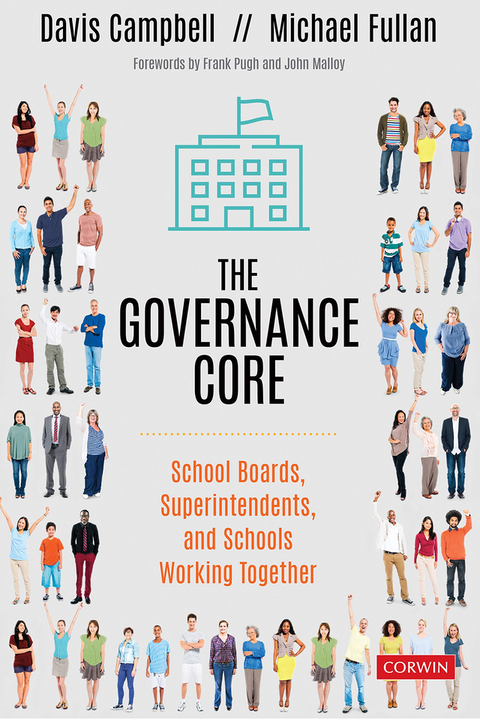 This book opens with a discussion of the Governance Core and the fact that how well boards carry out governance responsibilities determines the quality of the education for the students they serve. In the words of the authors, "Governance of local school districts by citizen boards is a basic tenet of American democracy." They proceed to walk through the difference between politics and governance and the need for governance to be the corrective factor for narrow agendas. This book is designed to guide educational leadership past difficult and formidable challenges through a governance system outlined to lead school districts to operate at the highest levels of effectiveness. 
Davis Campbell is the former Executive Director of the California School Board Association and Chair of the University of California, Davis, School of Education. Michael Fullan, O.C., is the Global Leadership Director, New Pedagogies for Deep Learning, and a worldwide authority on educational reform.
We will begin reading on Thursday, January 28, 2021. Thought questions will be emailed to Book Club members:
Thursday, February 4   Chapters 1- 4
Thursday, February 18  Chapters 5 - 9
Register now | Purchase the book
The OSBA Book Club began in the winter of 2014 with "How Children Succeed:  Grit, Curiosity, and the Hidden Power of Character", by Paul Tough.  Check out the many great selections we have read since then.  Please join us for our current book or spice up your knowledge with one of our previous reads. OSBA Book Club is a cost-free program allowing member districts (board members, administrators and district staff and community members) to read and learn together. OSBA's Cheryl W. Ryan explains why you should join the Book Club in the video under "Resources."Do you have a suggestion for another book that would be a great addition to the OSBA Book Club Series?  Email Teri Morgan with your suggestion.