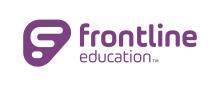 Frontline Education's Analytics, powered by Forecast5, allows district leaders to use student and financial data to make decisions and strategic action plans.
A full suite of cloud-based solutions from Frontline includes:


Financial Planning Analytics (formerly 5Cast) helps districts develop a five-year forecast by populating data directly from the district's accounting system. Calculators in the database engine integrate historical perspective, trend analysis and scenario comparisons.
Budget Management Analytics (formerly 5Cast Plus) assists with the process of intrayear budgeting and monthly board reporting, giving district a real-time view of the district's current financial and projected year-end position.
Comparative Analytics (formerly 5Sight) uses statewide public datasets to populate prebuilt analytics with visual output for performance benchmarking in the areas of finance, compensation, benefits, staffing, student performance, enrollment and more.
Student Analytics Lab (formerly 5Lab) combines a district's disparate student datasets into one analytics application that allows administrators to analyze the data and develop action plans for student outcomes. Student Analytics Lab presents information through visual dashboards with a guided analysis approach to filtering through the data.
Location Analytics (formerly 5Maps) is a geospatial analytics tool that uses Google Maps technology to provide districts with visual perspectives on geographic referenced data for school boundary analysis, building capacity management to generate digital boundary maps for the district website and more.
For more information, visit Frontline Analytics, powered by Forecast5 or contact Ryan Ghizzoni, director, Ohio Analytics (614) 977-0034.