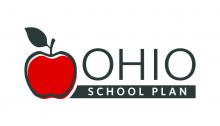 Schools have specific insurance needs and Ohio School Plan understands those needs.
Ohio School Plan's board and members are exclusively educational institutions and boards of developmental disabilities. In addition to traditional coverage, we respond to the evolving member insurance needs by developing specialized coverage, such as violence, fiduciary, and finding for recovery.
Since 2002, with approximately 300 members and $2,500,000 in equity we are able to provide consistent pricing through alternating market cycles while maintaining excellent service. Concentrating on long term member benefits versus short term profits allows Ohio School Plan to align our interests with our members' interests.
Ohio School Plan offers its members complimentary risk management assistance.
Each member receives access to a risk manager who responsible for collaborating with you to create a unique risk management profile. Ohio School Plan's risk management services includes:
Background checks
Contracts
Cyber data protection
Inspections
Employee manual review
Employee training
Public records
Transportation
Visit www.ohioschoolplan.org or follow the Ohio School Plan tweets @OhioSchoolPlan for further information.
For further information, please contact Wanda Bloch at wbloch@ohioschoolboards.org or (614) 540-4000. You can also contact an Ohio School Plan representative at (800) 288-6821 or info@ohioschoolplan.org.