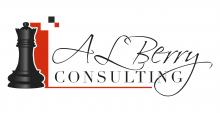 A L Berry Consulting Inc. delivers customized professional development for school and district leaders, school boards, and educators in support of leaders' equity, diversity, and inclusion initiatives. 
With nearly three decades of experience in public education, relationship management, and learning services support in the nation's largest districts, they support district initiatives around equity, diversity, changing mindsets, and most importantly: creating a school culture and climate that supports the academic excellence for the children most at-risk. 
Their backgrounds as a educators, consultants, and authors provide a fresh perspective through working sessions engaging in root cause and data analysis designed to improve teaching and learning for the children most frequently disenfranchised.
A L Berry Consulting Inc. has a mission to provide leadership the training, guidance and planning support for equity movements that resonate with all stakeholders so they may support the learners we are all here to serve. 
Services include
• academic equity curriculum audits
• data analysis through the cultural diversity lens
• presentations, workshops and courses
Contact information
A L Berry Consulting Inc.
777 Preston St. #40F - Houston, TX 77002 • (832) 862-3779
www.alberryconsulting.com • info@alberryinc.com