The Ohio Bureau of Workers' Compensation (BWC) has announced a new program called Protecting Ohio's Workforce – We've Got You Covered. BWC's program is providing face coverings free of charge to public employers who are in good standing and report payroll to BWC. The face coverings are funded from BWC's existing budget and the cost of the coverings will not affect employer premiums.
BWC notes that, although the face coverings don't guarantee protection from COVID-19, public health experts say that they reduce the risk that carriers will transmit the virus to others. BWC intends the face coverings will enhance, rather than replace, workplace safety and health efforts employers already have in place.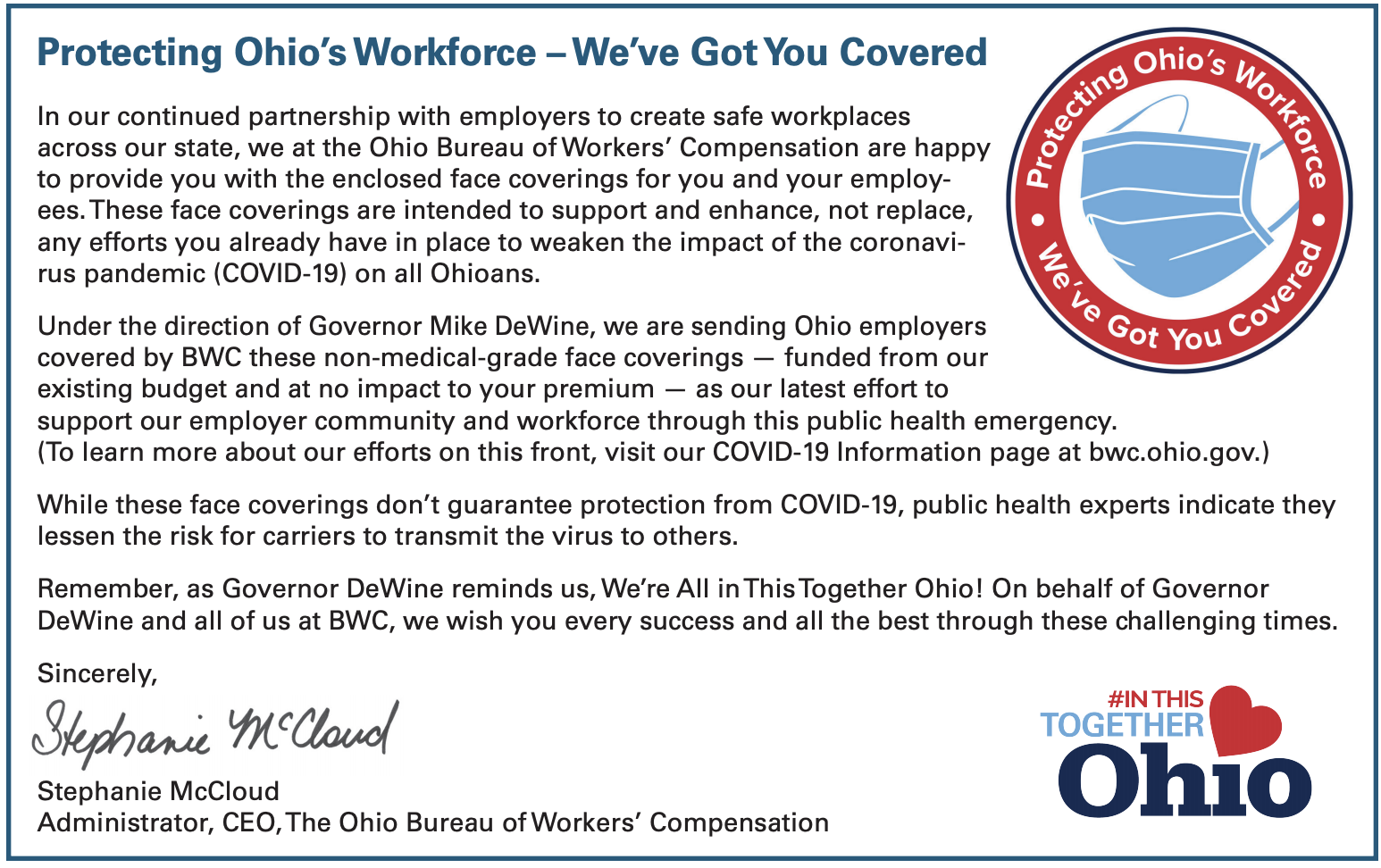 ​
BWC began shipping masks last week via United Parcel Service (UPS) to the primary physical address on file for public employers and says it will continue shipments for several weeks. While BWC knows when shipments have been prepared for delivery, it cannot say the exact day delivery will be made.
If you would like an estimate of how many face coverings BWC is sending to your district or ESC, you can contact Kathleen Davenport, Southwest Regional Business Consultant, directly. Her email address is Kathleen.D.1@bwc.state.oh.us and her phone number is (513) 785-4591. 
Posted by Jennifer A. Hardin on 6/1/2020