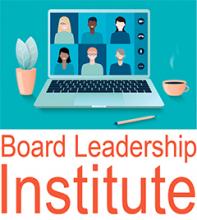 OSBA's Board Leadership Institute (BLI) is an annual professional development event designed by board members for board members. It provides new and veteran board members across Ohio information to help them guide their districts forward. The two-day institute, April 23-24, is the only leadership development event in the state designed exclusively for school board members. 
BLI offers in-depth sessions taught by the leading experts on topics ranging from student achievement, finance and school law to legislative issues, curriculum and board development. 
Registration
The cost to attend the virtual 2021 Board Leadership Institute is $150. There is not a one-day rate. Contact Jeff Chambers with any questions. Register now
Keynote speaker: Gerry Brooks
Principal, dad, husband, public speaker and fun maker. A highlight of this year's BLI is keynote speaker Gerry Brooks, an educator and public speaker whose focus is on helping teachers improve their instructional abilities and demonstrating how administrators can lead staff in a positive and constructive manner. Gerry has a robust following on social media thanks to his humorous videos that focus on real-world educational experiences.
Agenda • view agenda with session descriptions
Friday, April 23
11:15 a.m.  Welcome and housekeeping
11:30 a.m.  Keynote speaker: Gerry Brooks
12:30 p.m.  Stretch break
12:40 p.m.  Learning session: A fresh perspective on family engagement
1:40 p.m.  Stretch break
1:50 p.m.  Learning session: Every child succeeds with breakfast
2:50 p.m.  Stretch break
3 p.m. Learning session:  Legislative update
4:15 p.m.  Adjourn until Saturday
Saturday, April 24
9:30 a.m.  Coffee chat and networking (optional)
10 a.m.  Learning session: A systematic mental health approach
11 a.m.  Stretch break
11:10 a.m.  Learning session: Confronting Ohio's EdChoice vouchers
12:10 p.m.  Adjourn