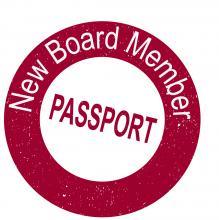 The Ohio School Boards Association is your guide as you begin your first year of board service. OSBA provides comprehensive training, support, resources and inspiration to school boards to maximize their effectiveness in carrying out their leadership roles.
To help you start off on the right path, OSBA created the New Board Member Passport
This tour of workshops exposes you to topics that are important to new board members in their first year. We've also included stops at events in your region of the state to help you network with and learn from colleagues in other school districts. 
As board members move into their second year of service, we've expanded the program to Year 2: Running a successful district. View this series of workshops held throughout 2019 that will expand your training from understanding the role of being a board member to becoming a true advocate for your district.